Yoga Modules
1) Jan – Mar Yoga Module: Yoga for LIFE
Venue: Zen Studio @Balanced Living Date/ Time: Tuesday Jan 3, 24, Oct 1, 8, 15, 22 & 29, Nov 5, 12, 19 & 26 @ 7.30- 9.00 pm.
This new yoga module focuses on the Yoga practice in raising Kundalini energy. See, our senses need to be soaked in Kundalini Shakti (inner potential energy) so that they become intelligent, self-effulgent (Swayam prakasha) and cognize the world as it is. For your consciousness can always be in HIRANYA GARBHA mode – sweet, pleasant space every morning, daily morning Yoga is a must.
My Guru, HDH Bhagawan Sri Nithyananda Paramashivam revealed that "No gym can equate Yoga. Listen. Yoga is like intensely exploding the inner Kundalini into your system. Gym is good to build body and muscles, but Yoga is the best to build life."
In this module, you will learn how to: 1) use the 3 bandhas to activate the Kundalini shakti, 2) purify the body-mind through pranayama, 3) experience an altered state of consciousness
2) May-Jun Yoga Module: Experience Your Five Koshas
Venue: Zen Studio @Balanced Living Date/ Time: TBC
What are the 5 coverings of your existence? Do you want to experience a glimpse of your soul (Atman)?
The purpose of man's life is to realize the Self or Atman and merge with Existence. Enlightened masters have realized this and have devised techniques for others to realize it as well. What is standing in the way of man in realizing this are the 5 body sheaths called the koshas. Man's awareness needs to be pulled through these sheaths in order to reach the Self. In this yoga module, you will be prepared to go into each sheath using the technique of unclutching. Man's awareness needs to be pulled through these sheaths in order to reach the Self. We need to work p something which is between us and the Self – your body, mind and emotions. These 5 energy coverings need to flower, open and fall in tune.
In this Yoga module, you will be prepared to go into each sheath through
Intense Yoga
Understanding of 5 koshas
Different meditation techniques to cleanse each kosha
Science of unclutching from the mind
3) Remedial Yoga for Spinal Care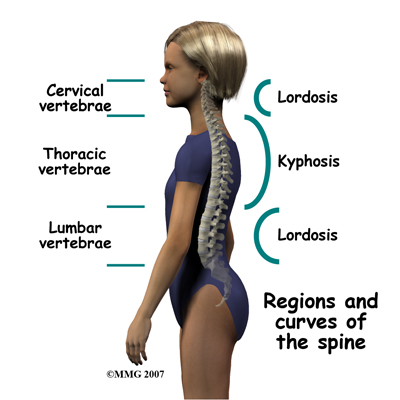 Venue: Zen Room @ Balanced Living, 779 Bukit Timah Road, Date/ Time: TBC
Do you suffer from common body pains like backache or stiff neck after a long period of sitting in the office? Are you aware of proper posture alignment? Do you suffer from spinal degeneration like slipped disc?
There is a common saying: "You are as old as your spine". A healthy spine is one that is supple and flexible. Unfortunately, the modern day sedentary lifestyle has resulted in many spinal problems and a poor quality of life. These problems can be avoided if human beings are given the knowledge and experience of a healthy spinal care.
In these 3 remedial classes for spinal problems, you will learn about :-
The human spinal structure and its curvatures
What makes a spine healthy, flexible and supple
Techniques for right support in maintaining the spinal integrity in daily movements
Yoga postures to alleviate the common body aches
Alignment of spine to Cosmic geometry by activating the 5 elements of Universe: earth, water, fire, air and ether
4) Conscious Prenatal Care Yoga
Venue: At client's home, Date/Time: Upon request
Do you know that as a mother, 20% of your baby's intelligence lies in your hands?
You can qualitatively prepare and nurture the body of your baby because you are the controller of the genetic expression in your baby. However, many modern women have lost touch with this knowledge of the sacred experience of being a mother. In a state of unawareness, she could be engraving the negative bio-memories into her and her baby during pregnancy. Pregnancy can be a stressful period, in particular for a working woman, who goes through both physical and emotional changes. The essence of the Prenatal Care module is to bring back the sacredness of motherhood and to help the mother to be in a state of awareness as well as to create a conducive environment for landing of an intelligent soul.
The content of this module consists of:-
Feminine Consciousness—the completion of both dimensions
Preparing the body-mind for conscious birthing through yoga, breathing and meditation for the landing of an intelligent soul
Yoga practice by trimesters
Breathing and relaxation techniques
5) Yoga for Kids – Foundation Module
Venue: Zen Studio @ Balanced Living, Date/ Time: TBC. Fee: S$200 per child for 10 lessons.
As parents, one great gift you can give your child is the understanding and experience of integrity with their body. Yoga for kids foundation module was designed with this intention. A 10-week module which teaches children the importance of developing integrity with their body and taking responsibility for it. Core experiences: Integrity with body, Integrity with breath, Connection with Surya, Sun, Moving with Intention, Integrity with Your Spine, Power of Visualization. Class starts once there is a minimum of 10 kids.
Other Yoga Modules available upon request are:
Yoga Foundation Module
Creating Health Consciousness
Transcendence through Meditation
Unclutch into Science of Bliss
Tools for blissful living
Science of Listening & Integrity
Discover Self through Yoga
Yoga For Women
Build Your Spiritual Muscles
Power of Sound
Bring oneness with your body
Vidya – Knowledge to liberated thinking
Purification of 7 chakras
Science of Breath
Power Cognitions about Body
Transcend Tiredness and Boredom
Moving from Space of Yoga
Workshops
1) Healing: Purification of 5 Elements (Pancha Bhootas)
5 Elements
SPACE2B, 2B Stanley Street , Date/Time: Saturday July 27th, 12.30 – 2.30 pm Fee:SGD100 per person

In the Taittreya Upanishad there is a beautiful shloka (hymn) which talks about how the whole universe was created from the five major elements — Earth, Water, Fire, Air and Ether or Space.
Ethas aatmanaha aakashasya sambhootah
Akaashaat vaayuhu, vayor agnihi
Agner aapaha, aapah prithvihi
Prithviyor oushadah
Man was also created from these five elements. That is why he always has a deep longing to tune himself to these five elements, to return to his Source. In various ways, he tries to tune himself to these five major energies.
All manifestation is nothing but a derived state of the 5 elements. All manifestation also has to undergo the cosmic phenomenon of involution in order to fall back and rest in its origin, the Source. Likewise, for us humans to realize our true nature can happen only by undertaking the quest of transcending every evolutionary stage until 'falling back' into the Source. A suitable proportion of these 5 elements in combination with each other work harmoniously to produce a healthy organic mechanism without which life is not possible.
In this 2-hour workshop, you will
Learn about the Science of 5 elements & 3 Ayurveda doshas
Purify the 5 elements in your system which brings balance and well-being
Awaken your inner potential energy
2) Healing: Discover your true gender identity (online)
Venue: Online via ZOOM video conference Date/ Time: Thursday, Feb 6, 13, 20 & 27 @ 8.30 – 10 pm Fee: SGD500 per person.
Are you aware that the first sexual abuse is not physical but ideological? Do you feel uncomfortable with your gender identity? Do you feel that you were not given the right understanding and space to explore your true gender identity?
In this 4-part workshop, you will be guided to 

Heal your gender identity which was forcibly inserted by your parents and society
Heal all your sexual wounds created by the opposite sex or same sex and bring completion to your root chakra (Muladhara)
Explore the 11 genders based on the 4 components of physical, physiological, psychological and conscious layers
Learn the powerful cognitions from Tantra and awaken your divine feminine consciousness
3) Healing: Yoga Nidra- Art of Conscious Relaxation and Transformation
Venue: Zen Studio @ Balanced Living, 779 Butkit Timah Road Date/Time: Oct 5,12, 19, 26, 2-4 pm Fee: SGD400
Do you know how to relax consciously from the muscular tensions, emotional tensions and mental tensions? Do you know the secret of inner transformation?
Yoga Nidra is a form of psychic sleep which is derived from Tantra Shastras. It is a powerful yogic technique in which you learn to relax consciously from all inner tensions while you remain aware through out the practice. Only with a release of tension, deep relaxation and peace of mind that man can realize his true nature. Yoga Nidra is a science of self-transformation which allows you to dive deep into the depths of your mind. Benefits of Yoga Nidra include:
Release of 3-fold tensions;
Inducing psychic and physiological rest and rejuvenation;
Removal of unwanted tendencies or patterns;
Healing certain diseases;
Awakening of intuitions and extra-sensorial perception;
Directing the mind to accomplish anything you want including learn new language or experience of Self- Realization.
4) Therapy: Sleep Your Way To Health
Venue: SPACE2B @ 2B Stanley Street Date/Time: Aug 25th, Sept 1st, 8th & 9th, 10 am – 12 pm Fee: SGD400
Do you know that falling asleep is an action as per Vedic tradition? So to fall asleep, your buddhi (an intelligence that is attracted to reality) need to be powerful! It's only the Vedic tradition which has a permanent solution to modern day's sleep disorders. We all know that the quality of deep sleep is essential for the optimal well-being of individuals as one experiences greater energy and vitality, better concentration and higher creativity, active family and social life. Everyone needs a good quality of sleep so that our body is able to do the necessary repair work of healing and rejuvenation. If this natural process gets disturbed, we deprive ourselves from this natural self-renewal capability within. This updated 2-part holistic sleep therapy module combines the ancient knowledge of Yogic psychology and physiology. You will understand the causes of sleep disturbances from the consciousness perspective:
Awaken Your buddhi to flow with life
Work on healing of energy bodies such as physical, pranic, mental and etheric bodies
Learn different Yogic techniques and kriya to improve the quality of deep sleep
5) Meditation: Science of Zen Laughter
Venue: TaiChung, Taiwan Date/Time: Sunday, 21st Apr, 7- 9 pm, Fee: NT$3,200 per person
Do you know that laughter is known to heal a number of diseases related to the nervous system and throat area?
When we are caught in too much thinking continuously, our energy is sucked by our mind and we stop living in
reality! This is the problem with society where too much emphasis is focused on expectations and end results.
In this 2-hour workshop, you will learn about the science of laughter which is a Zen Buddhism tradition and the benefits of laughter meditation. You will experience the healing power of laughter as a catharsis and an instant relaxation at the physical, mental and spiritual levels. If you want to taste the juice of life, you need to go beyond your logic!
6) Online Coaching: Spiritual Entrepreneurs Incubator
Via Zoom Online, Date/Time: Wednesday, Oct 2nd, 10th; 24th, 6 pm – 7.30 pm. Fee: USD100 per person.
Do you aspire to do what you love?
Free all your energy into doing what you love. Your life will flow towards it. You'll be celebrating what you are doing, and what you do will be celebrating you. That is completion!
Here is a testimonial from last batch participant:
"From BYOB coaching I learned 3 lessons:- 1) Have courage to walk away from things that aren't working, 2) Shift your cognition when facing the Unknown and finally, 3) Dare to think BIG in terms of your gift to the world"~ Anita N.
The 8th batch of Be Your Own Boss Coaching starts in March 2019, the registration is open now.
Send the payment to:
Other Ways of Learning Pte Ltd
Bank Account Number: 012-901012-0
DBS Bank Ltd, Singapore
Bank Address: 6 Shenton Way, DBS Building Singapore 068809
Swift Code: DBSSSGSG
A Zoom video conferencing Identity Number will be provided upon receipt of payment. Please send request to info@yourpresenceheals.com
7) Healing: Know Your True Desires
Venue: SPACE2B, 2B Stanley Streeet Singapore 068721 Date/Time: Saturday July 21st, 10 am – 12 pm. Fee: SGD80 per person.
Do you know your purpose of birth?
Are you aware that your life purpose cannot be changed?
In Yogic physiology and psychology, we see a human body as layers of consciousness. There are 7 energy bodies in a human body, namely: Physical, Pranic, Mental, Etheric, Causal, Cosmic & Nirvanic. The pranic layer is filled with all our desires. Desires are nothing but energy. Desires are energy for our body, it is the fuel without which we will not even get up from our bed. To move out of the bed, you need energy – that energy is desire. Desires itself is not a problem, the whole problem is we start having self-contradicting desires.
In this 2-hr online workshop, you will have:- an understanding of the difference between true desires vs. borrowed desires, purpose of birth vs. purpose of happening clarity of your true desires that are already in your bio-memory and align your body-mind, time and energy to things which bring fulfillment in your life.​​
Programs as volunteer teacher
1) Children: Weekend Gurukul
Venue: Yogam Center, 411 Race Course Raod (7 mins walk from Farrer Park MRT station) Date/ Time: Every Sunday, 3.30 -6.30 pm. Fee: By donation
Gurukul means ʺGuru's homeʺ. The Indian education system is not just giving your child some information and not being bothered about him/her. It is one of the most subtle and most powerful awakening system whereby so much of involvement between Guru and students is required. Gurukul is more of a transmission of the knowledge not transfer of knowledge.
Children get to learn
Build a yogic body through Science of yoga, pranayama, kriya and meditation
Develop devotional intelligence through temple-based science to awaken the feeling connection with Cosmic energy
Build a yoga mind using Vedic truths and Life Solutions
Suitable for children age 4-16 y.o.
---
For yoga classes and workshops which are organised through corporate companies, institutions or by Your Presence Heals, if the attendance fails to meet the minimum numbers, the workshop may be postponed to later dates.
Send email to info@yourpresenceheals.com for enquiries. Your Presence Heals reserves all the right to amend the programme content and cancel the programme if needed.